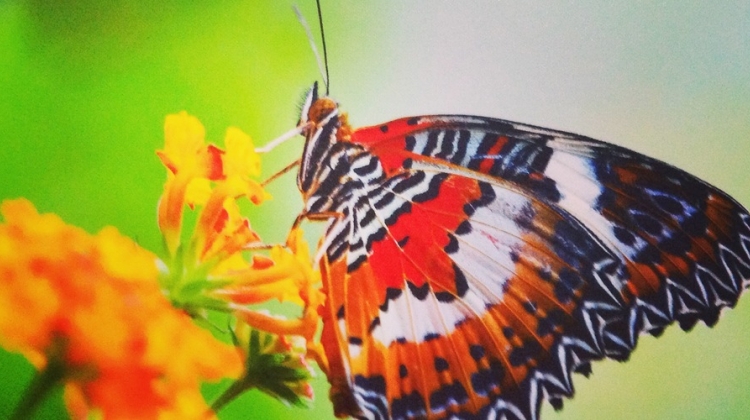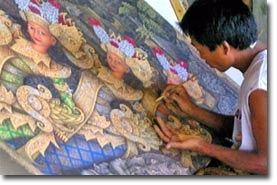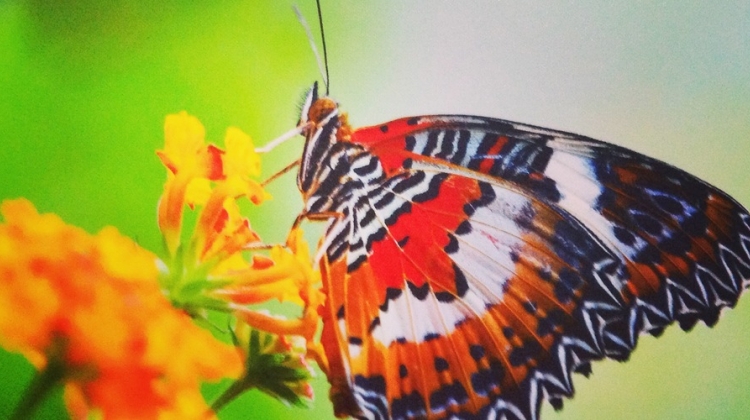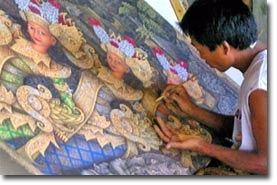 Batuan village

Batuan village is popular with paintin village , located about 7 kilometers north of Denpasar about and 10 kilometers south of Ubud, it is popular with center of Bali arts, and now it's known for its dancing, Bali paintings ubud. where you'll see the beautiful paintings and they have Bali paintings for sale too.
Balinese traditional painting was restricted to ceremony aspect such as religious part, calendar and leather puppet (balinese: wayang). This periode was before 1920 and called as Kamasan or Wayang Style. Wayang it self is two dimentional drawing that characterized an hindu-buddhism epic such as Mahabarata and Ramayana. The paintings were used on temple or palace as ornament. They ilustrated many stories about religion and bali life. Ussually it is a pieces of paintings that tell a stories. The name of kamasan style it self was take from the village name where it originated. The material used in kamasan style is also traditional material from mineral and vegetables or plant resources. Also they use white bone, soot, or stone. Bamboo used as tool to painting and the media ( canvas ) ussually traditional canvas from wood, tree leaf, or cloth. In 1920, there are western artist visited bali. This has change the rule on balinese art painting. An introduce of new canvas from western material, inks and paint, has change the style into modern art painting. The year has start a new way of balinese modern art painting. More artists come to bali has influence traditional style that was restricted to ceremony aspect. Batuan village wasn't influenced by the western as they were in Ubud. The Batuan paintings were often dark, crowded representations of either legendary scenes or themes from daily life, freakish animal monsters, and witches accosted people. The Batuan Village paintings were gradations of black to white ink washes laid over most of the surface, so as to create an atmosphere of darkness and gloom. In the later years, the designs covered the entire space, which often contributed to the crowded nature of these Balinese paintings.
The Batuan Village artisans
Are known for their Balinese Artwork. Leading artists of the 1930s members of leading Brahman families, including Ida Bagus Made Togog, I Dewa Nyoman Mura (1877-1950) and I Dewa Putu Kebes (1874-1962), which were traditional Wayang-style Balinese painters for temples' ceremonial textiles.

Story Of Batuan Village Painting Art

For over a thousand years Batuan has been a village of Balinese Artwork ,Batuan village has a thousand year old history in accordance with the recorded history - begins in A.D. 1022, with an inscription that is housed in the main village temple, Pura Desa Batuan/Batuan Village Temple. In the Age of Warmadewa Dynasty in Bali, Desa Batuan / Batuan Village had to be there. Batuan village eventually came to be called Batuan, from the word of Batu / Rock, because - in that time - in this region is a rocky area (the famous Balinese sand stones are still produced here in northern of Batuan), then because of daily changes in the pronunciation then more popularly known as Batuan Village.
Another interest place can be visisting during do Batuan village ;
*Blangsinga Village : beautiful natural waterfall.

*Kemenuh village : Wood Carver community & Bali Bird Park.

* Elephant Cave : Hindu and Budhis meditation area dating back to 11 century.

* Monkey forest : monkey population in the heart of Ubud.

* Gianyar town ; visit local night Market.

For the Tour price Batuan Village :

1 - 6 person : IDR. 550K per car
7 - 10 person: IDR. 1,100K per bus.

Duration : 8 - 10 hours
Pick up time : 09.00 AM
| | | |
| --- | --- | --- |
| No | Description | Price (IDR) |
| | Airport - Kuta/Legian | |
| | Airport - Seminyak | |
| | Airport - Nusa Dua | |
| | Airport - Sanur/Denpasar | |
| | Airport - Tanah Lot | |
| | Airport - Ubud | |
Write a review for Batuan Painting Village