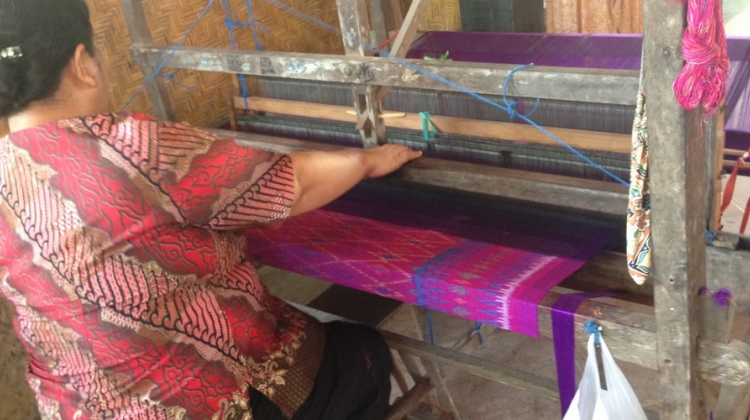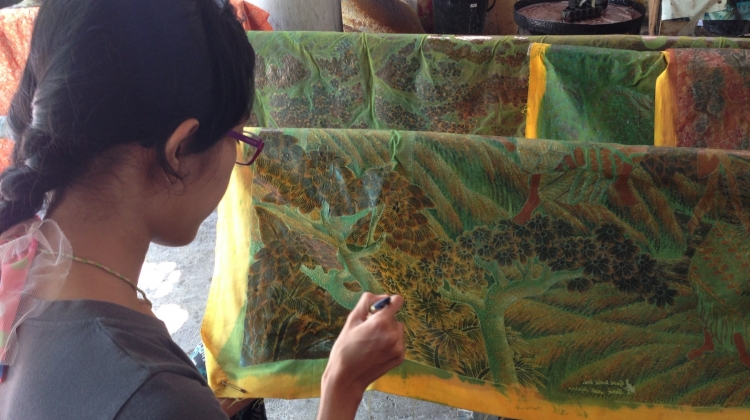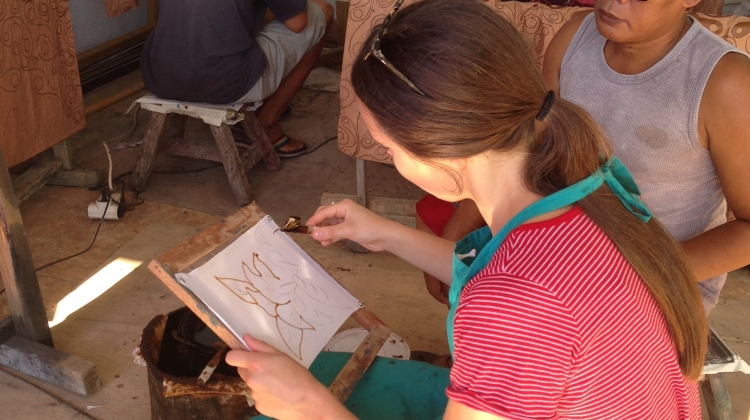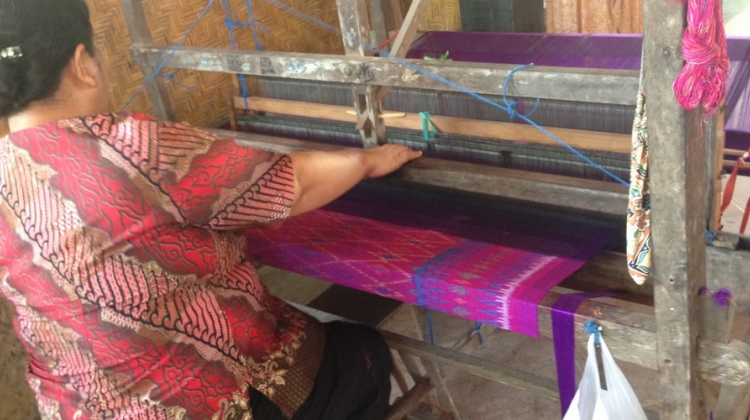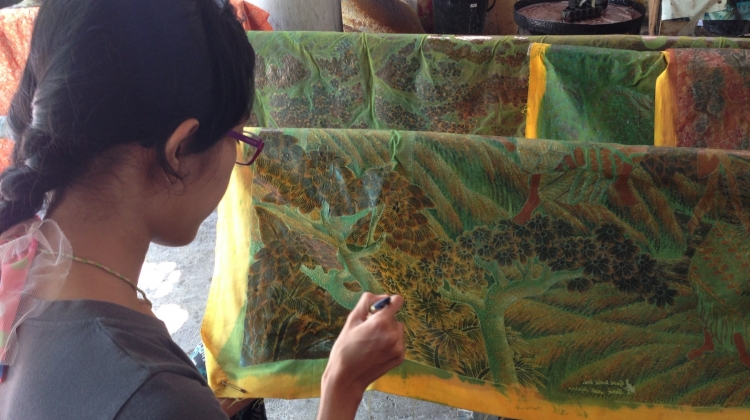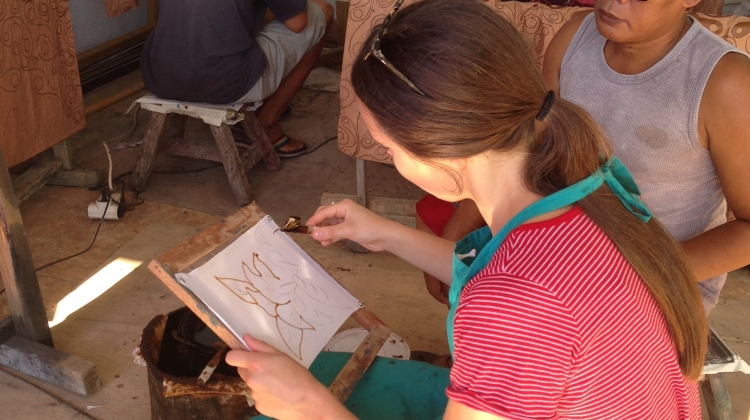 Description
Reviews
Videos
TOHPATI VILLAGE

Tohpati village is one of uniqe village cause community here hand weaving maker ,this village just about 12 kilometers from Kuta, and famous for Bali's Batik Wand Weaving Center. Batik is a traditional form of painting fabric. They painstakingly use dots and lines from wax to decorate the cloth. It is very impressive to watch. It would be impossible to visit or live in Indonesia and not be exposed to one of the country's most highly developed art forms, batik.
Tohpati Village is a batik home industry, you will undoubtedly experience an overwhelming stimulation of the senses – due to the many colors, patterns and the actual smell of batik. Only through repeated visits and a bit of study will the types of designs and their origins become apparent.

Evidence of early examples of batik have been found in the Far East, Middle East, Central Asia and India from over 2000 years ago. It is conceivable that these areas developed independently, without the influence from trade or cultural exchanges. However, it is more likely that the craft spread from Asia to the islands of the Malay Archipelago and west to the Middle East through the caravan route. Batik was practised in China as early as the Sui Dynasty (AD 581-618). These were silk batiks and these have also been discovered in Nara, Japan in the form of screens and ascribed to the Nara period (AD 710-794). It is probable that these were made by Chinese artists. They are decorated with trees, animals, flute players, hunting scenes and stylised mountains.

No evidence of very old cotton batiks have been found in India but frescoes in the Ajunta caves depict head wraps and garments which could well have been batiks. In Java and Bali temple ruins contain figures whose garments are patterned in a manner suggestive of batik. By 1677 there is evidence of a considerable export trade, mostly on silk from China to Java, Sumatra, Persia and Hindustan. In Egypt linen and occasionally woollen fabrics have been excavated bearing white patterns on a blue ground and are the oldest known and date from the 5th century A.D. They were made in Egypt, possibly Syria. In central Africa resist dyeing using cassava and rice paste has existed for centuries in the Yoruba tribe of Southern Nigeria and Senegal.

Indonesia, most particularly the island of Java, is the area where batik has reached the greatest peak of accomplishment. The Dutch brought Indonesian craftsmen to teach the craft to Dutch warders in several factories in Holland from 1835. The Swiss produced imitation batik in the early 1940s. A wax block form of printing was developed in Java using a cap.

By the early 1900s the Germans had developed mass production of batiks. There are many examples of this form of batik as well as hand-produced work in many parts of the world today. Computerisation of batik techniques is a very recent development.
Another Interest Place can be visit when do Tohpati village Tour :


* Batubulan Village : Barong and Kris Dance.
* Tohpati village ; hand weaving or batik painting

* Celuk Village : gold and silver smith.

* Kemenuh Village : talent wood carver community.

* Tirta Empul : Holy Spring Water Temple.

* Kintamani village : fantastic view of Batur volcano and lake while enjoy the buffet lunch(on reques visit/swiming at the natural hot spring water with lake Batur background view)

* Kayuamba Village : spices, Bali coffee processing and plantation.

* Tegalalang Village : beautiful rice terraced & Bali swing.

Tohpati village Tour price :

* 1 - 6 person : IDR. 550K per vehicle
* 7 - 13 person : IDR. 1,100K per bus

* Duration : 8 - 10 hours
* Pick up time : 08.30 AM.
Airport Transfer Service
| | | |
| --- | --- | --- |
| No | Description | Price (IDR) |
| | Airport - Kuta/Legian | |
| | Airport - Seminyak | |
| | Airport - Nusa Dua | |
| | Airport - Sanur/Denpasar | |
| | Airport - Tanah Lot | |
| | Airport - Ubud | |
Write a review for Tohpati Village/Hand Weaving Village
hand weaving
hand weaving bali