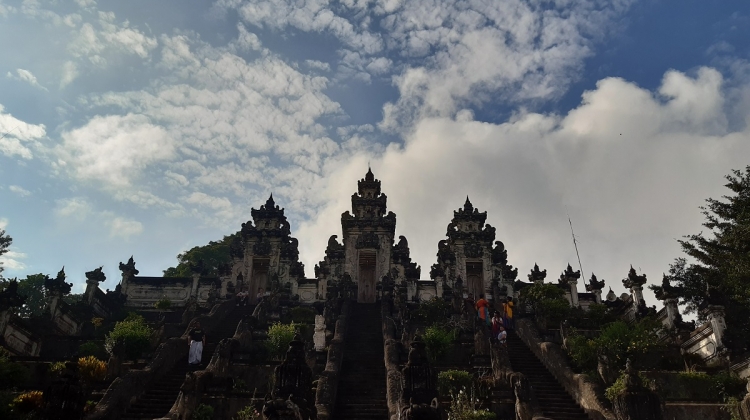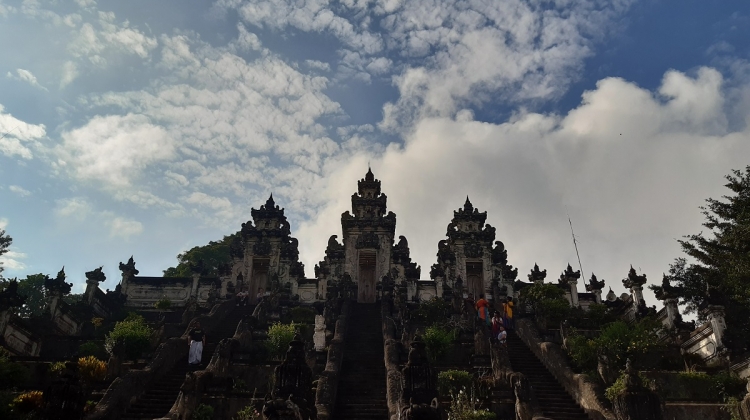 Lempuyang Temple
Lempuyang Temple is Hindu holy temple dedicated to worship Ida Sang Hyang Widi Wasa which manifests as the god Icwara, located in the top of Bisbis Hill in the east of Bali islands,Lempuyang Luhur Temple and other Sad Pura Sad Kahyangan were founded in the 11th century AD when Mpu Kuturan accompanied King Udayana to rule Bali with his queen.Pura Sad Kahyangan was established to protect Bali so that people continue to do things that are justified according to religious teachings. from Lempuyang Temple also we can see the amazing view of the biggest mount agung in Bali. The Lempuyang temple most know by tourist with name Gate of Heaven Lempuyang temple.
Lempuyang temple located in East Bali islands at Karangasem city, sub-district Abang, Tribuana village. Situated in the top of Bisbis Hill, the temple facing to the mount agung, from this temple you can see the amazing view of mount agung. The temple is a holy place for worship Ida Sanghyang Widhi Wasa in its manifestation as Icwara. This temple has status as one of the "Sad Kahyangan Jagad" so that it is clear that this temple is a sanctuary of the universe located in the east of the island of Bali. Thus viewed in terms of location, it can be explained that the function of this temple as a symbol to maintain the balance of the universe.
Lempuyang Temple famous with the amazing view of mount agung, lot of tourist take picture in the gate of lempuyang temple with background mount agung view. Is really spectacular view offered in Lempuyang temple. The name of Gate of Heaven is come from the tourist that taking picture in the gate of lempuyang temple with beauty mount agung view as background. because of the beautiful scenery, guests call it a view of heaven and a place to take photos at the gate of the temple of Tempuyang. So most guests call this place the gate of heaven.
Another Interest place can be visiting during do Tour to Lempuyang Temple :
* virgin Beach : The beautiful with natural beach in east Bali.
* Tirta Gangga : Beautiful water park that built by King of Karangasem.
* Sukasada Park : Beautiful Water Palace owned by King of Karangasem

Tour price to Lempuyang Temple :

1 - 6 person : IDR. 600K per car
7 - 13 person :IDR. 1200K per bus

Duration : 8 - 10 hours
Pick up time : 09.00 AM
Write a review for Lempuyang Temple