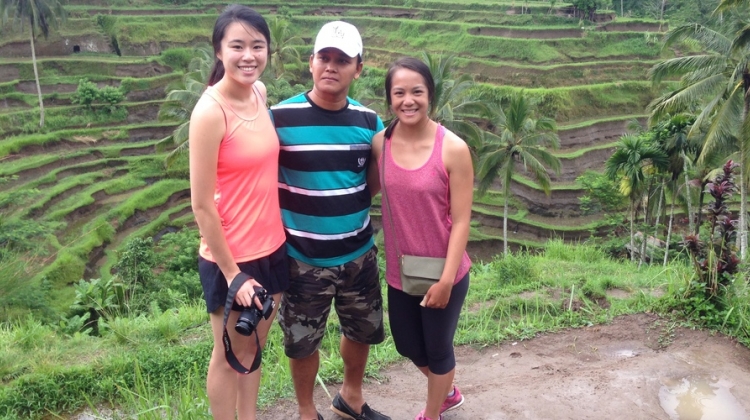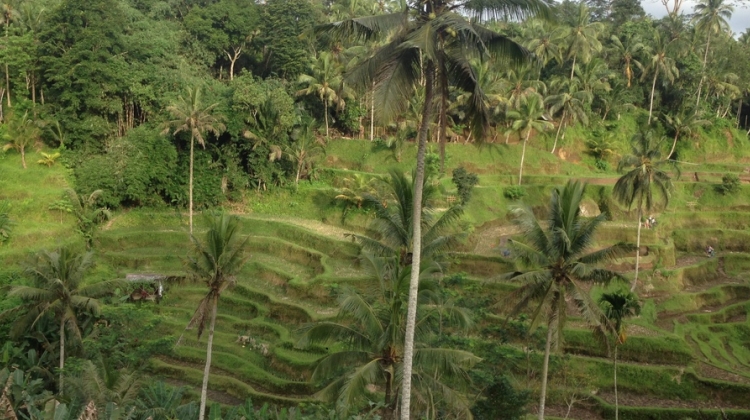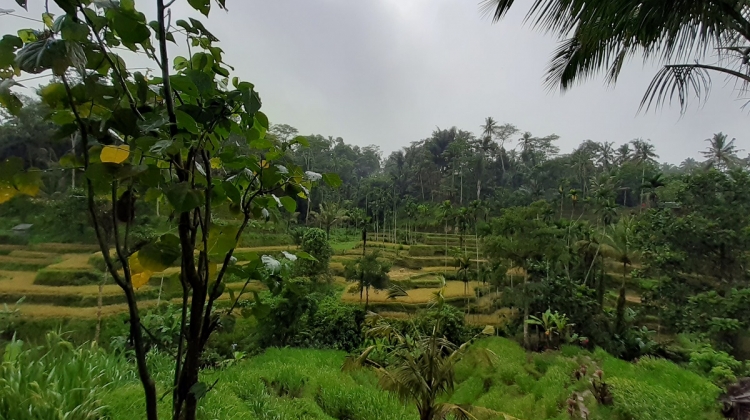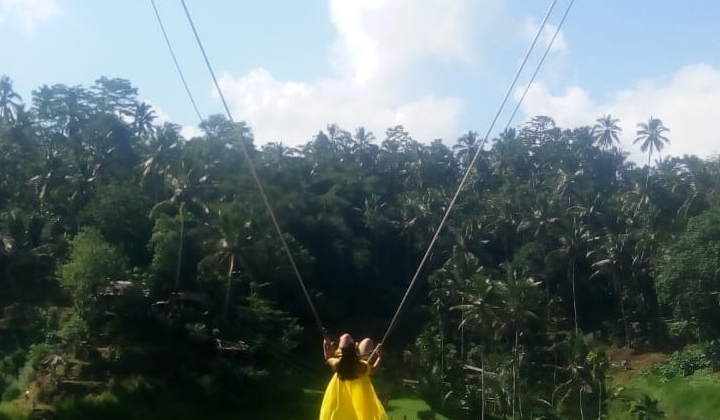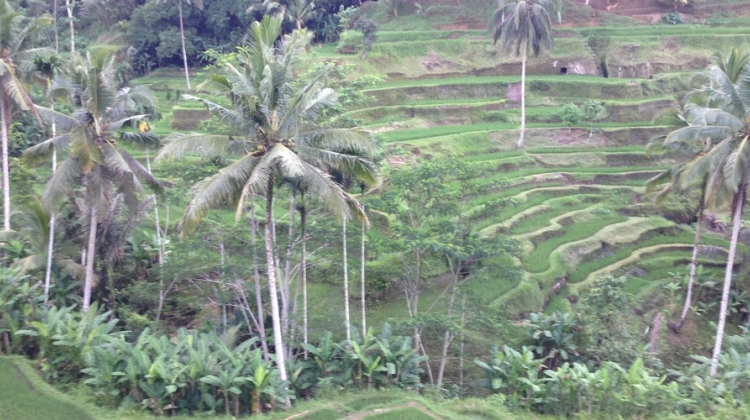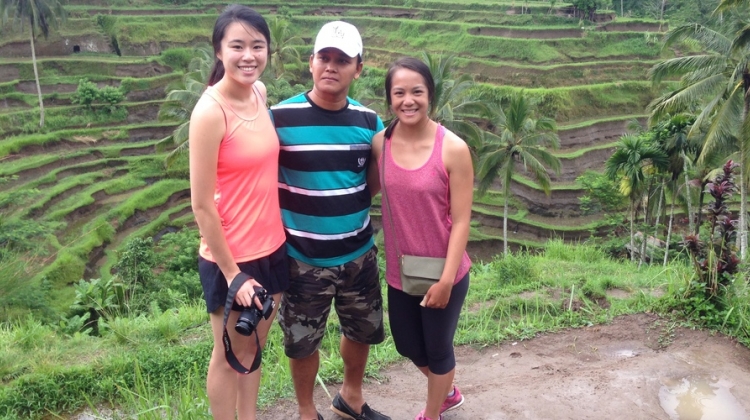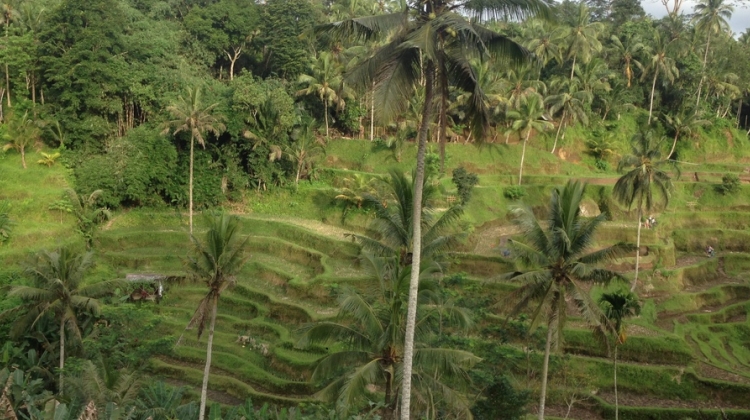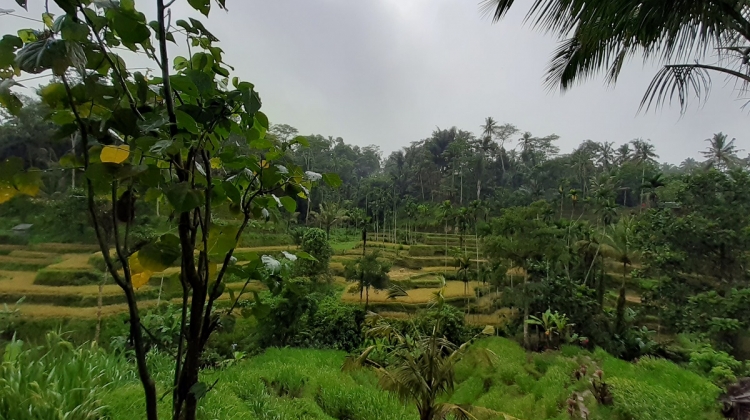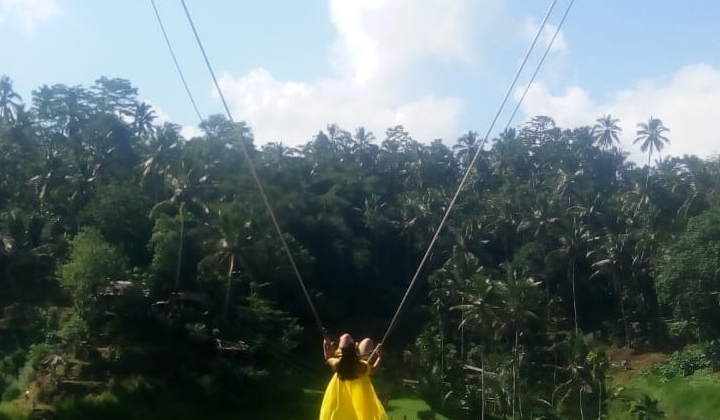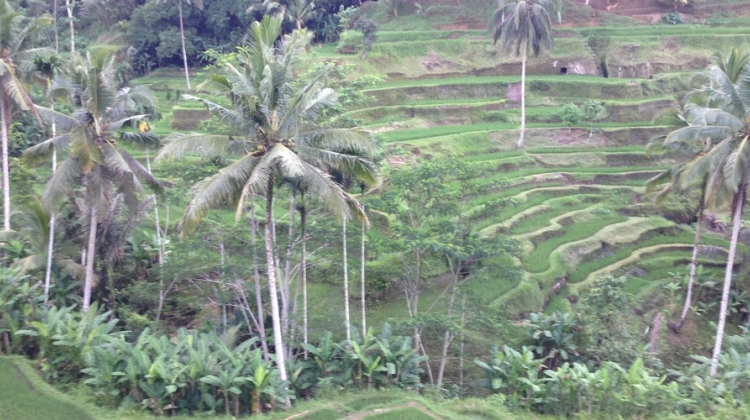 Tegalalang Rice Terrace Ubud Bali ;

located at 5km northern part of Ubud village and own the magnificent view of rice terrace, the Tegalalang Rice Terrace is designed very beautiful with exquisite hollowing rice field and precisely located on the hill bank, in Tegalalang Rice Terrace you will see the Balinese farmer do their ricefield in oblique area complete with it,s system irrigation,beautiful panorama tegalalang rice terrace of valley with rice terrace and coconut tree ornament.

Before the tourism industry in Ubud grows like nowadays, most of local Balinese in Ubud makes a living as a farmer, specializes on rice farming.

Even though some of the local people in Ubud have changed their way to make a living into the tourism industry, some of them remain as rice farmers like in Tegalalang rice terrace These what make, the rice terrace keep maintained in Ubud Bali. Also, you will see a lot of rice terrace in Ubud Bali and one of the most beautifully one located in Tegalalang rice terrace Village Ubud.

For your information, Ubud has three location to see beautiful rice terraced landscape view, and there are :

- Tegalalang Rice Terrace Ubud.
- Rice Terrace In Pejeng Villages.
- Rice Terrace In Campuhan Village Ubud.

While the most famous from all above three location to see rice terrace in Ubud Bali is Tegalalang Rice Terrace Ubud.

Tegalalang rice terrace field became well-known by tourist and recommended as a place to visit in Bali. Due to the locations of Ubud Tegalalang terraces, between 2 famous tourism site in Bali, which is Kintamani and Ubud.

As a result, visiting Tegalalang rice terrace has become one of the best things to do in Ubud by the traveler. That is why if you visit the Tegalalang rice terrace, you will find many tourists on site enjoy their outdoor activity.

Location Of Tegalalang Rice Terrace Ubud Bali

The address of Tegalalang rice terrace located at Tegalalang Village, Gianyar regency. Also, the Tegalalang rice terrace located 600 meters above sea level. Therefore, the average air temperature in the daytime around 24 degree Celsius. To see the rice terrace view is quite easy. Due to you can see a rice terrace view from the main road of Ubud – Kintamani.

Also if you choose a hotel at the central of Ubud, therefore, you will need about 25 minutes driving from central Ubud to get the Tegalalang Village location. It is easier to see the area of Tegalalang rice field on the map.
Another Interest Place can be visit when do Tegalalang Rice Terrace Tour :

* TEGENUNGAN WATERFALL : The big impressiply waterfall with green valley

* Celuk Village : gold and silver smith.

* Kemenuh Village : talent wood carver community.

* Tirta Empul : Holy Spring Water Temple.

* Kintamani village : fantastic view of Batur volcano and lake while enjoy the buffet lunch(on reques visit/swiming at the natural hot spring water with lake Batur background view)

* Kayuamba Village : spices, Bali coffee processing and plantation.

* Tegalalang Village : beautiful rice terraced & Bali swing.

Tegalalang Rice Terrace Tour price :

* 1 - 6 person : IDR. 550K per vehicle
* 7 - 13 person : IDR. 1,100K per bus

* Duration : 8 - 10 hours
* Pick up time : 08.30 AM.
Airport Transfer Service
| | | |
| --- | --- | --- |
| No | Description | Price (IDR) |
| | Airport - Kuta/Legian | |
| | Airport - Seminyak | |
| | Airport - Nusa Dua | |
| | Airport - Sanur/Denpasar | |
| | Airport - Tanah Lot | |
| | Airport - Ubud | |
Write a review for Tegalalang Rice Terrace