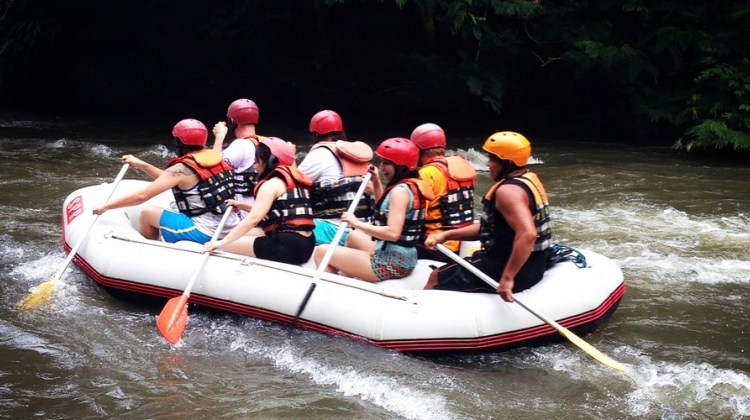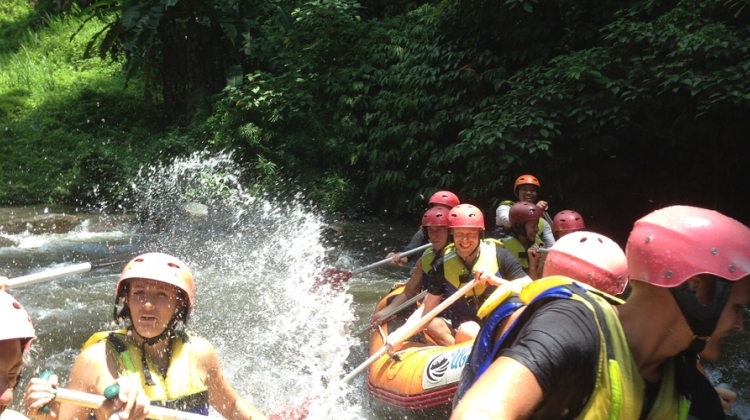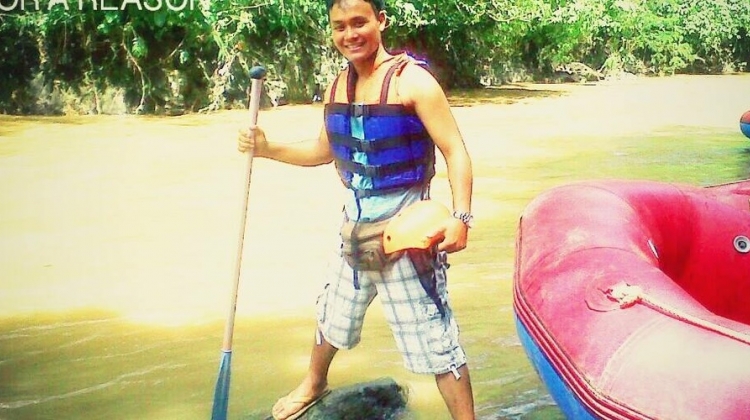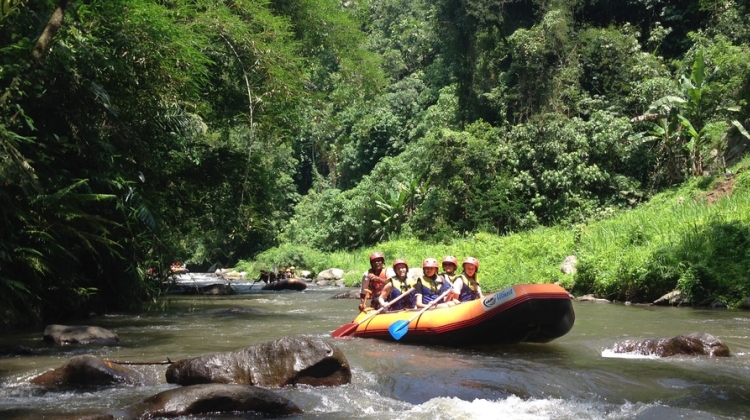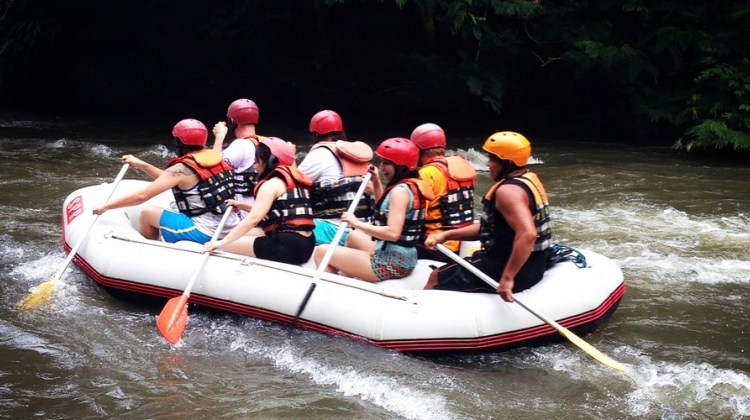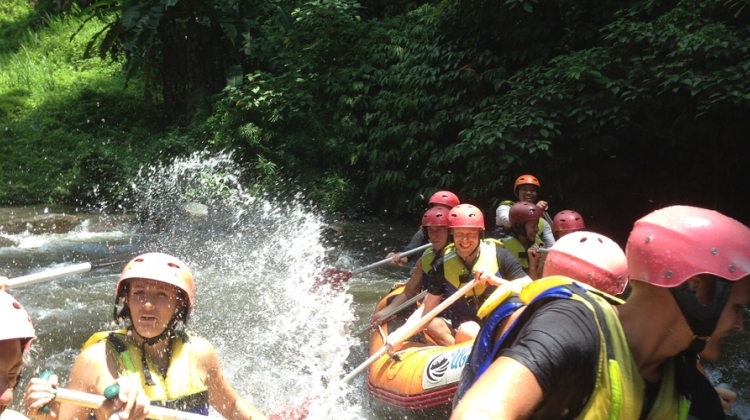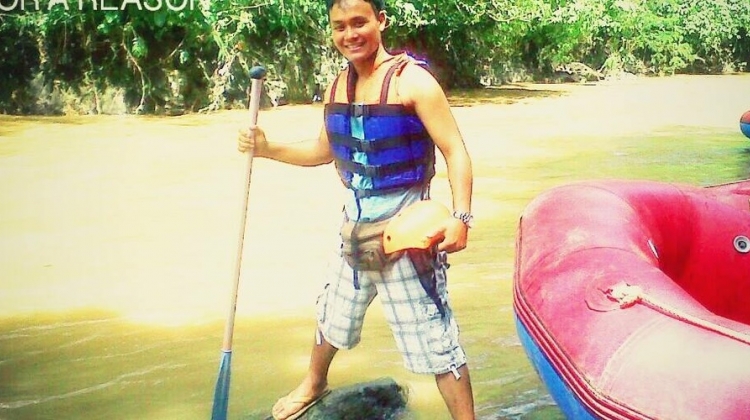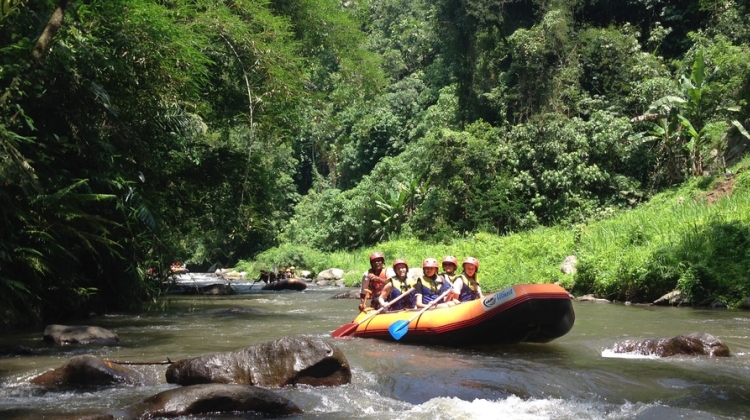 Description
Reviews
Videos
Bali Wonder Rafting Tours to enjoy wide range of white water rafting adventure in the paradise island of Bali. Feel the experience of White Water Rafting at the best and most popular river at Telaga Waja River and Ayung River Ubud. Rafting is the most choices adventure in this Bali islands, the activity offer you an amazing experience by beating the water rapids challenge from different class and also admire the beauty of rice paddy before reach the start point and see the spectacular view in the river. Bali Rafting Tour is to discover hidden waterfalls, swim in the pristine water and feel the thrills of the paradise river. The rafting guide is already experience in the white water rafting tours by offer an excellent service to make you more enjoyable and also know the perfect spot where you can enjoy the most challenging water rapids. Beside that the rafting guide can be your assistant if you would like to take picture with your own camera. Memorize this white water rafting activity by use the video and picture service.
white water Rafting Tours provide you with two annihilating white water river for you to try, from the medium challenge and intermediate challenge;
The first river has the medium challenge rapids is Ubud Ayung River, the river located in northern Ubud, The length of ayung river is 12 km, the rapids level 2 & 3 rapids. The duration of the rafting is around 2 hours in the river, The river is slightly larger, but have access a more difficult and thus require strong legs to get to the rafting start point.

The second is the intermediate challenge rapids is in Karangasem Telaga Waja located in east Bali, the river is the most favorite river for those seeking an ultimate experience white water rafting tours. This river has a rafting path length of approximately 15km and has bigger rapids level 3 & 4. With easier access to the river makes it suitable for anyone
white water Rafting offers this exclusively stretch of untouched river in a choice of daily rafting sessions where you will travel through formerly unseen river splendor with daring, exciting and challenging new rapids to add to the thrill of Bali's longest White Water Rafting trip. Choose different Class 2 & 3 or 3 & 4 rapids challenge of white water rafting and encounters on vortexes of swirling and funneled waters, natural ramps and sudden drops in elevation and adrenaline pumping action which can be safety experienced by anyone from 5 to 65 years of age.Your white Water Rafting starts with a custom fit-out of life jackets, helmets and paddles in our state of the art equipment centre before being led to our new start point via impeccably engineered stairs complete with stainless steel safety handrails and scenic stop off points with breathtaking views. For those want to bring their own camera or mobile phone for taking picture you can bring the water proof bag, if you doesn't have it, we provide for free to use. An expert safety briefing session with qualified guides follows before you launch into a Bali Rafting Adventure where photo opportunities abound every turn.
Bali wonder rafting price;
* Adult ; $45
* Children ; $35
Price Include is ;
-* Lunch Buffet Indonesia Food
-Insurance Coverage
-Use of the towel,shower,toilet,changging room,
-locker,waterproof bag
-Profesional guide
-Safety approved rafting equipment
Another interest place can be visit during do white water rafting tour :
* Tegallang vilage : visit beautiful rice terrace view & Bali swing.
* Kayuamba Village : spices, Bali coffee processing and plantation.

* Monkey forest : monkey population in the heart of Ubud.

For the Tour price of the White Water Rafting :

* 1 - 6 person : IDR. 500K per vehicle
* 7 - 10 person: IDR. 900K per bus

* Duration : 8 - 10 hours
* Pick up time : 09.00 AM
| | | |
| --- | --- | --- |
| No | Description | Price (IDR) |
| | Airport - Kuta/Legian | |
| | Airport - Seminyak | |
| | Airport - Nusa Dua | |
| | Airport - Sanur/Denpasar | |
| | Airport - Tanah Lot | |
| | Airport - Ubud | |
Write a review for White water rafting
White water rafting
White water rafting 2