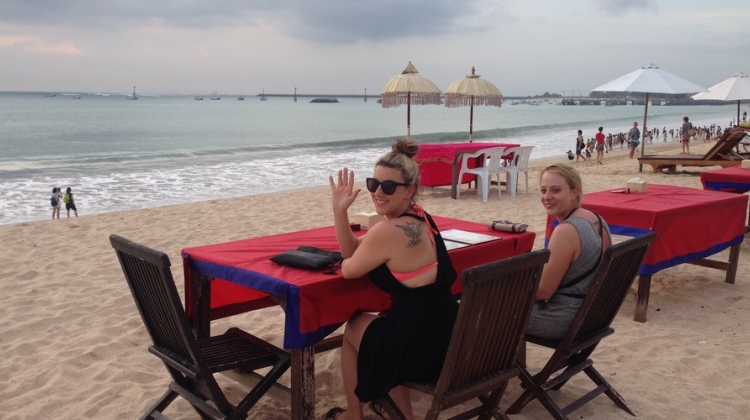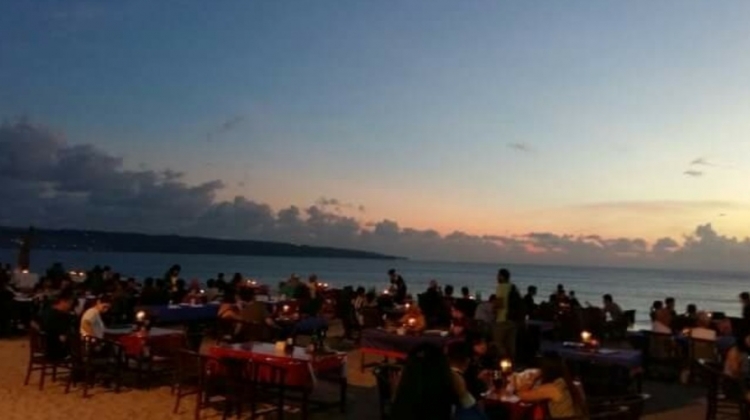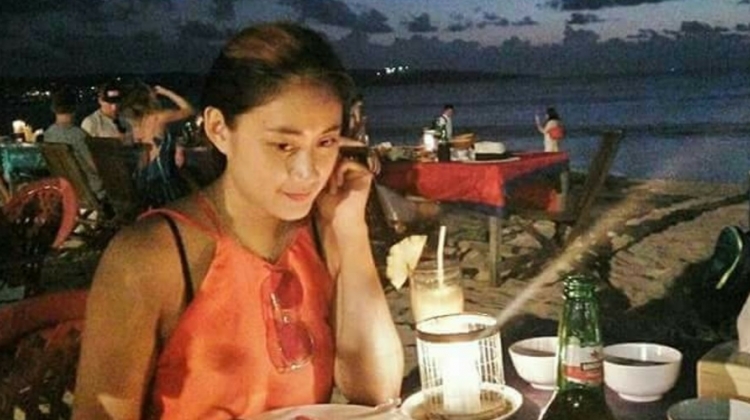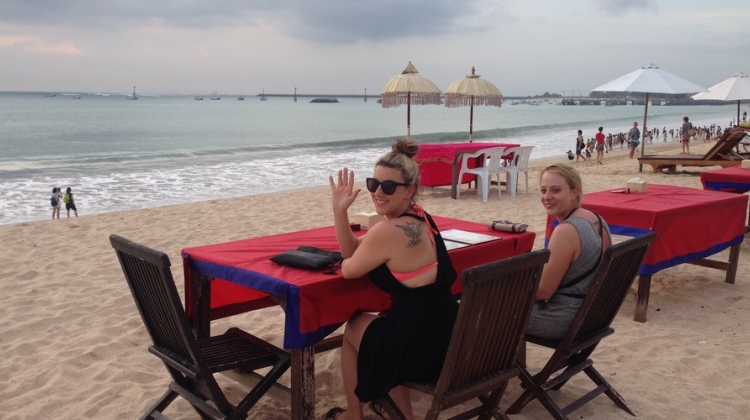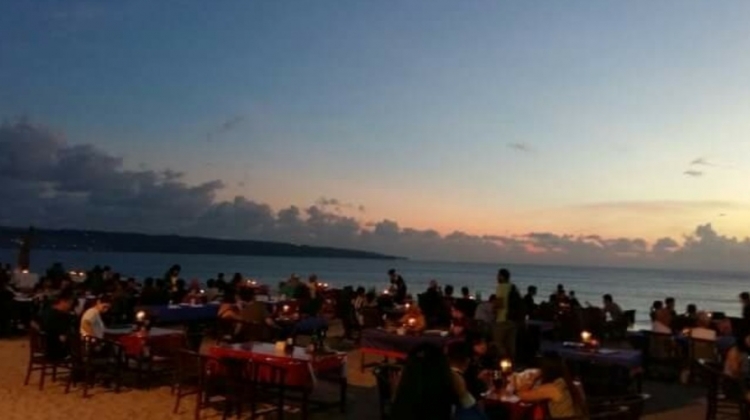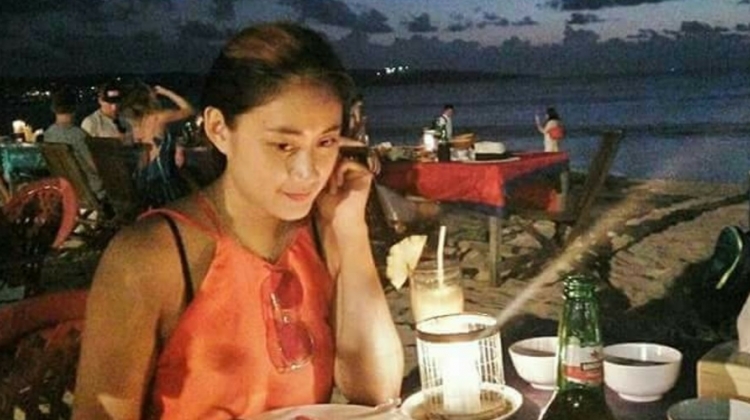 JIMBARAN BAY SEAFOOD

Jimbaran Bay Seafood is one of the famous beach with white sand a long the coastal and it,s located in southern part of Bali.there are plenty of cafes are available in this place and offering delicious dinner with breathtaking view of indian ocean and great sunset,

In Jimbaran bay Sea food there are a group of restaurant and it is situated along of Jimbaran Bay coast. and this place also known by Kedonganan Beach. Jimbaran bay seafood it is the only restaurant in Jimbaran beach in Bali, right on sand with its own private beach. Don't confused to think of where to bring family, friends, date or loved one for dinner. Find all only at Group of Jimbaran Bay Seafood restaurant. Local balinese food taste, Italian restaurants, Japanese restaurants, French restaurants, Indian restaurants, Mediteranian restaurants, Chinese restaurants etc. In Jimbaran Bay Seafood there is simple!!! All in one stop location while enjoy your sunset dinner on the ocean views and night live of quartet singers. Most guests prefer to join and sit at a table that has been set up in the open air directly on the sand beach right in front of the ripples of the waves while enjoying the beautiful sun set. After you enjoy the sunset you also will be pampered by Balinese traditional dance. there are many Kinds of Balinese dance that you can enjoy including like ; Pendet dance, Panji Semirang dance, Tedung Sari dance and Cendrawasih dance and the Balinese dance start from 07:00pm – 09:00pm.The Jimbaran Bay Seafood is very close from Kuta beach, just turn left and walk along the beach from Kuta to get group of Jimbaran seafood restaurant. Jimbaran and Kuta beach are just separated by runaway for a plane to landing and take off from sea direction.

this is very Beautiful place to celebrate your honeymoon at romantic private cove. A nice atmosphere and spot to celebrate an anniversary or a simple reminisce with your buddies. Also a comfortable place to entertain your business colleagues or just a relax while enjoy the sunset.

And still an area there are also can find Traditional fisherman village, fish market, small fishing boat, harbor of fisherman, the international airport runway, seafood restaurant club, sunset views and night live of music quartet, all together is located at Jimbaran bay beach and become a unique panorama of yours. It is just 10-15 minutes drive from Kuta, Legian, Seminyak , 25 minutes from Nusa dua, 30 minutes from Sanur, 10 minutes from gateway of Ngurah Rai International airport, 45 minutes from Ubud.

The Jimbaran Bay Seafood is favorite seafood place that is recommended by taxi driver and guide to their guest for dinner while enjoy sunset view in Jimbaran Beach and Kedonganan Beach.

Customer usually arrive in the restaurant and go straight to the counter of fresh fish to choose themself the type of fish that is in accordance with your favors and then go to a table that was set up on the beach while waiting for your fish is ready be served. Here under is the kinds of sea food that you can choose : Red Snapper, Garupa, White Snapper, Barakuda, King Fish, Baronang, Baramundi, Lobster, Sea Prawn, King River Prawn, Squid/ Calamary, Fish & Chips, Mubble, Standard Crab, Super Crab.

This is the unique thing that you will experience if you have dinner in Jimbaran Bay Seafood Club ; the table is set up directly on the white sand beach, the dinner is decorated by beautiful sunset view, dinner is accompanied by live music quartet and also the dinner is accompanied by Balinese traditional dance.

Dinner while watching the plane landing and taking off at the airport of Ngurah Rai from the sea direction every 5-10 minutes,Having dinner together with people from multi nations from over the world in the crowded atmosphere along Jimbaran Beach Bay.

Just a view step walking, you can see traditional fishing village and fishing market, only in the morning from 07:00am-17:00pm because in the afternoon they are closed ,customer can order roasted corn on the beach while waiting your food is ready, It is known as a beautiful sunset dinner place and jimbaran seafood.
Another Interest place can be visiting during do jimbaran bay seafood :
* Garuda wisnu kencana : biggest bali culture park.
* Padang-padang beach : secluded white sandy beach.
* uluwatu temple : sacred temple on cliff,stony end of bali island.
* Kecak Dance : One of the most popular dance in Bali.
* Jimbaran bai beach : Seafood Dinner on the white shandy beach.
. Tour price during do jimaran bay seafood :

1 - 6 person : IDR. 550K per car
7 - 13 person :IDR. 1200K per bus

Duration : 8 - 10 hours
Pick up time : 09.00 AM
| | | |
| --- | --- | --- |
| No | Description | Price (IDR) |
| | Airport - Kuta/Legian | |
| | Airport - Seminyak | |
| | Airport - Nusa Dua | |
| | Airport - Sanur/Denpasar | |
| | Airport - Tanah Lot | |
| | Airport - Ubud | |
Write a review for Jimbaran Bay Seafood