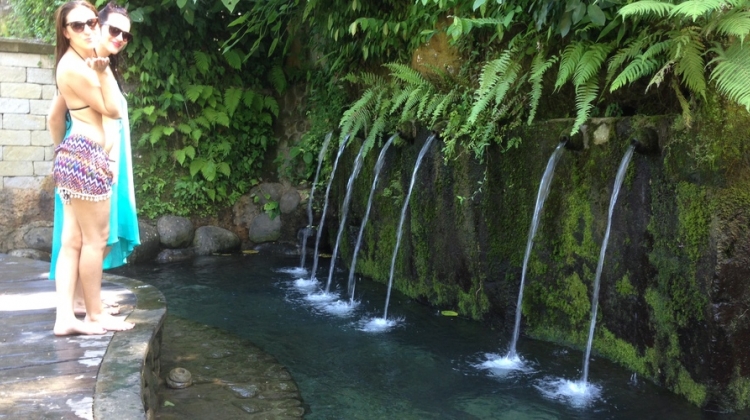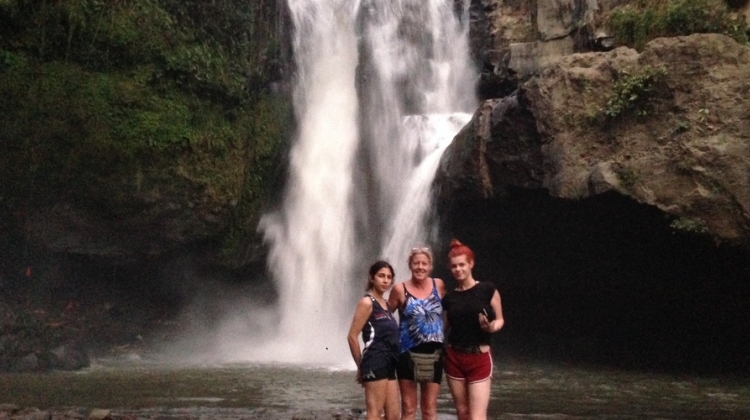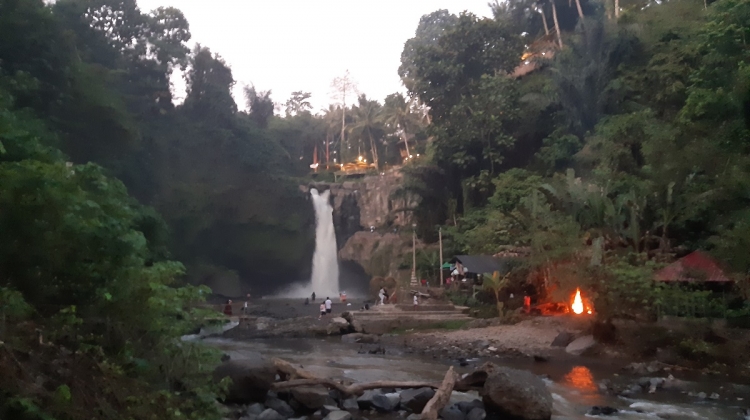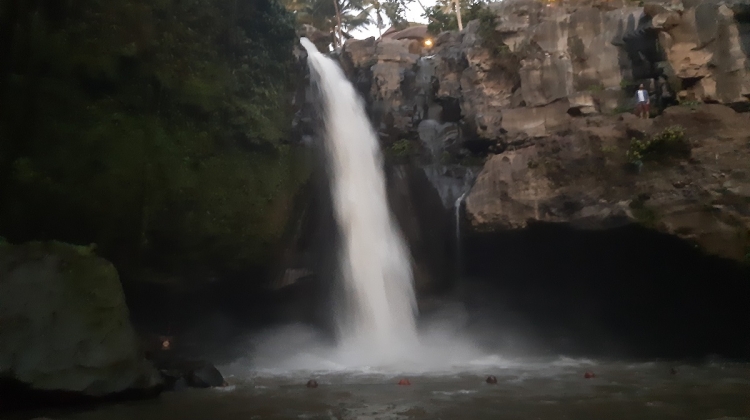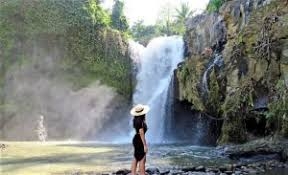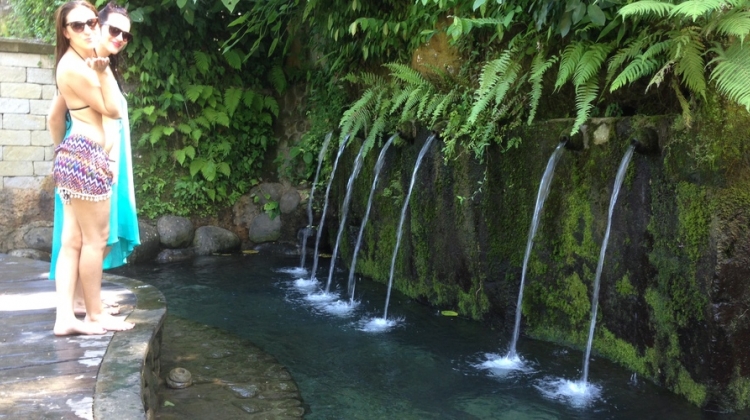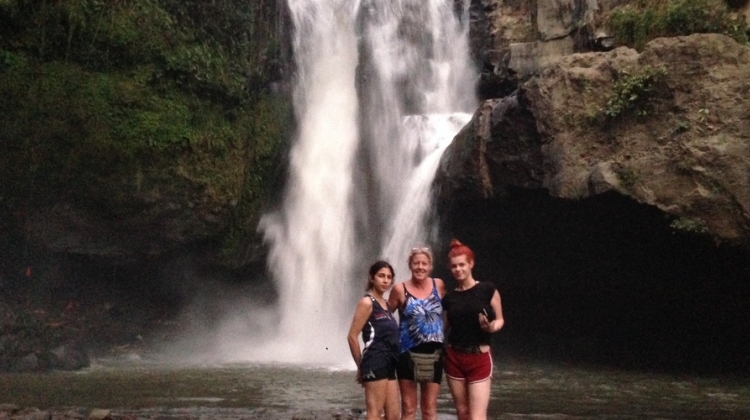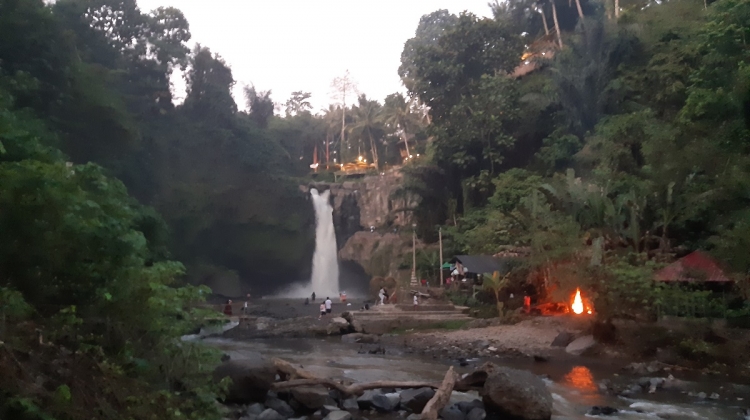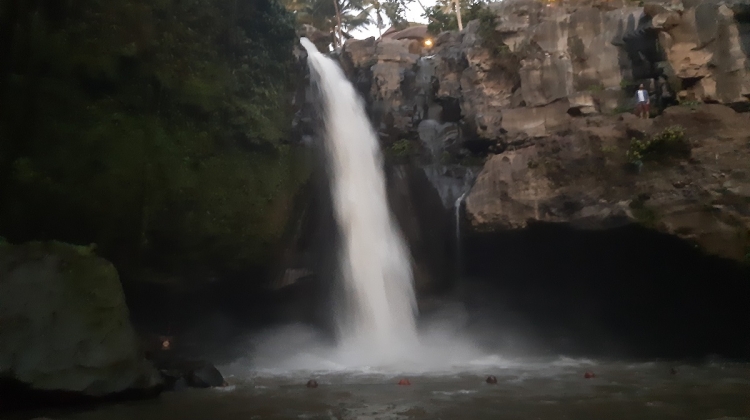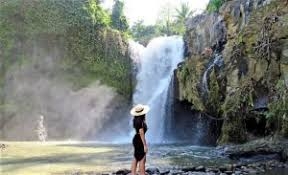 TEGENUNGAN WATERFALL

Tegenungan waterfall is located in Tegenungan Kemenuh town, District Sukawati, Gianyar. Tegenungan Waterfall is the beauty and hiddn waterfall in Ubud area, Tegenungan waterfall about 16 km from Dempasar City and around 35 minutes driver by car. The water of Tegenungan waterfall is furthermore clean and clear. It is suitable for washing or just playing around water and the most interesting Waterfall to visit during your holiday in Bali.

Fresh atmosphere with beautiful panorama in the Tegenungan Waterfalls are sharp drops along the course of a conduit, its a particularly lovely spot to stay in light of the way that beautiful green and nature home including. Typical scene around Tegenungan Waterfall is genuinely delightful, with green trees and beautiful.closed from the Tegenungan waterfall has been produced with a couple shower showers from normal springs. Neighborhood inhabitants frequently bathe and bring water for step by step usage at these showers, especially in the morning and night. If you support, you can moreover shower there.

in Tegenungan waterfall is There are various steps go down to the stream if you may need to see the waterfall. From the stopping zone, you have to dive numerous strides and along the banks of the River Tukad Petanu. At the time down to the waterfall, in all probability not extremely exhausting. You can eat and drink at the shop while admiring the incredibleness of Tegenungan Waterfall from a partition. Tegenungan is one of the few waterfalls in Bali that isn't situated in the highlands or mountains.

For those want to have amazing picture of the waterfalls, the right time to take picture in tegenungan waterfall is in the evening. In case you come in the morning, you will believe that it hard to get a respectable photo by virtue of the light coming into your camera to be substandard contrasted with the blazing light emissions morning sun so that your photographs will be over uncovered.
Another Interest Place can be visit when do tour to tegenungan waterfall :


* Batubulan Village : Barong and Kris Dance.

* Tegenungan ; waterfall with impressively green valley panorama

* Kemenuh Village : talent wood carver community.
* monkey forrest : colony of tame grey monkey forrest
* Tegalalang Village: beautiful rice terraced & Bali swing.

* Tirta Empul : Holy Spring Water Temple.

* Kintamani village : fantastic view of Batur volcano and lake while enjoy the buffet lunch(on reques visit/swiming at the natural hot spring water with lake Batur background view)

* Kayuamba Village : spices, Bali coffee processing and plantation.



tegenungan waterfall Tour price :

* 1 - 6 person : IDR. 550K per car.
* 7 - 13 person : IDR. 1,100K per bus

* Duration : 8 - 10 hours
* Pick up time : 08.30 AM.
Airport Transfer Service
| | | |
| --- | --- | --- |
| No | Description | Price (IDR) |
| | Airport - Kuta/Legian | |
| | Airport - Seminyak | |
| | Airport - Nusa Dua | |
| | Airport - Sanur/Denpasar | |
| | Airport - Tanah Lot | |
| | Airport - Ubud | |
Write a review for Tegenungan Water Fall