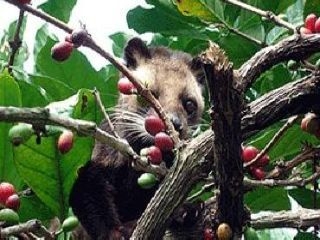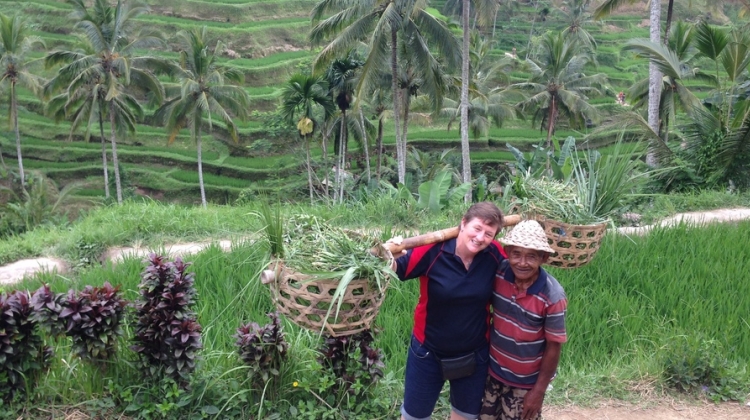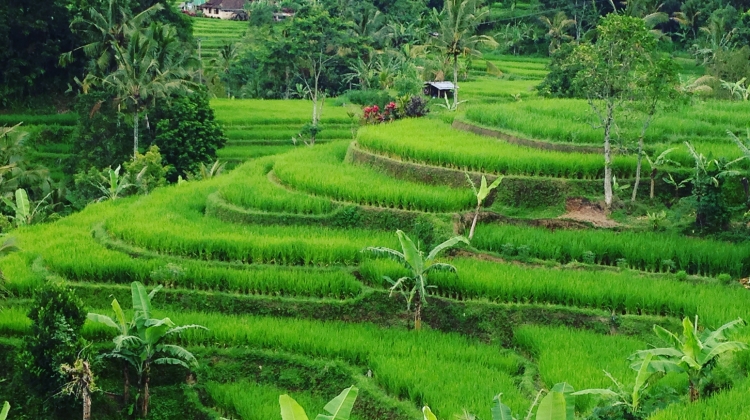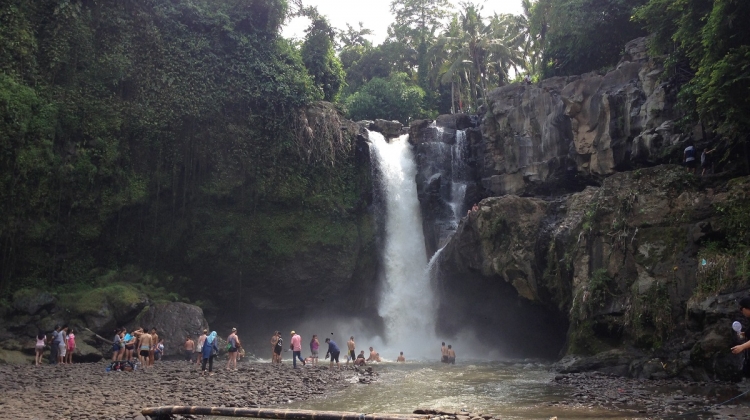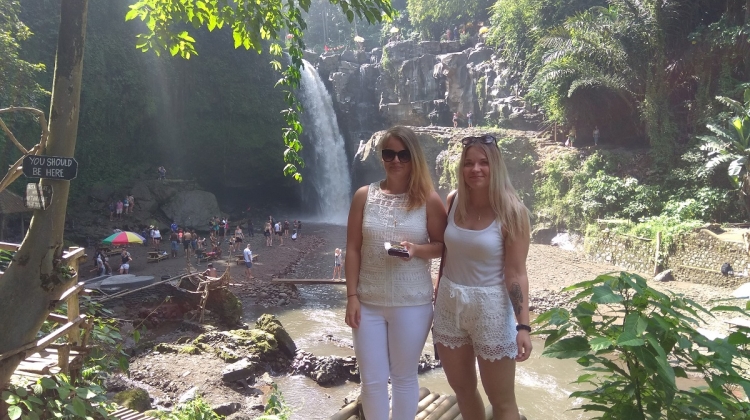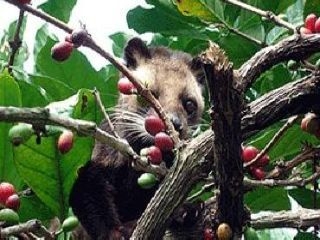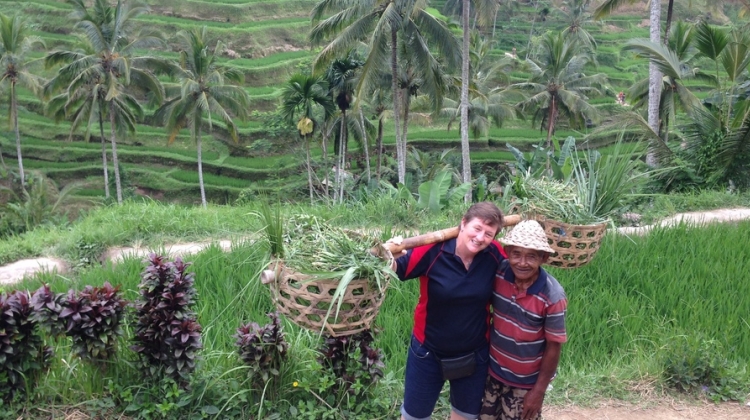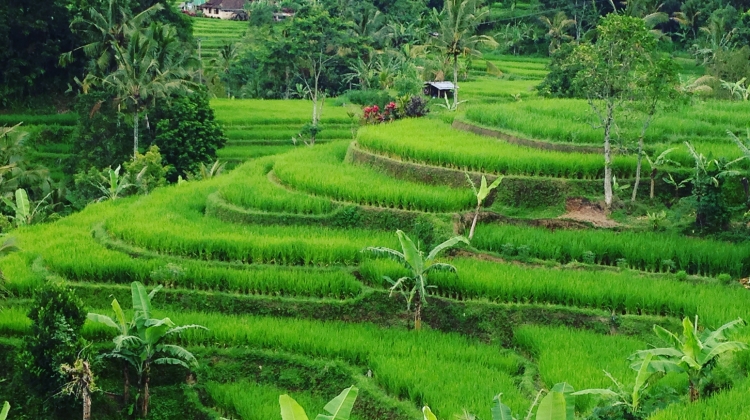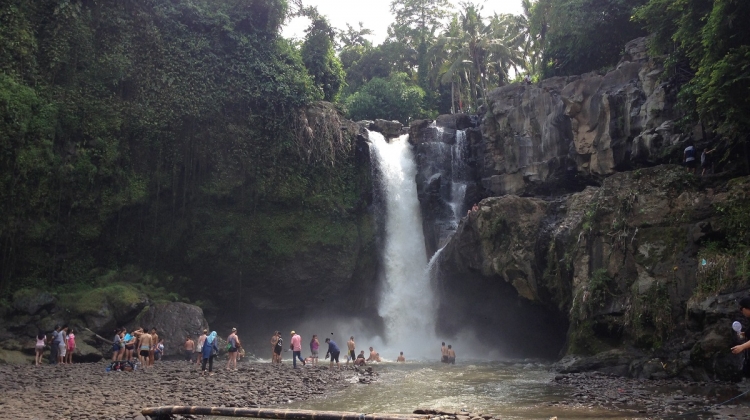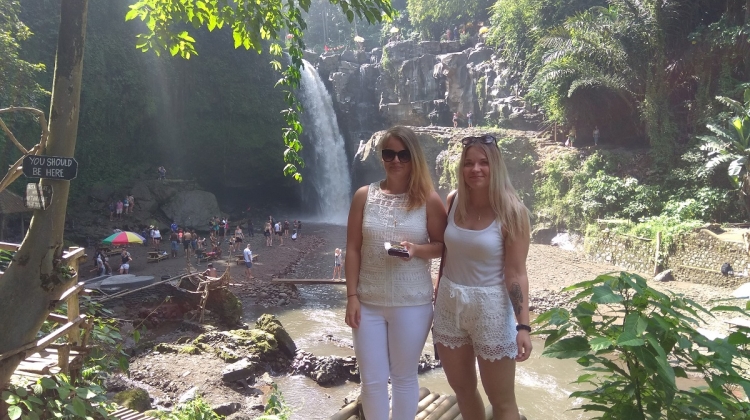 Tour Program Starts 08:30 am.
Tour Rate : U$ 55 / Car

Itenery tour :

* Barong & Kris Traditional Balinese Dance.
* Gold & Silver smith village
* Tegenungan Watefall
* Wood carving village
* Tegalalang Rice Terrace
* Kintamani The Volcano
* Traditional Bali "Luwak" Coffee Processing, tropical fruit and Spice Garden.
* Tirta Empul Temple & Holyspring water Temple.
* Barong & Kris Traditional Balinese Dance.

Bali Tours first Stop to watch "the Barong and Keris Dance" at Kesiman Village, The Barong dance is one of the most popular cultural show in Bali, this dance normally perform at the temple during temple festival. The Dance start at 9.30 am and finish at 10.30 am. The story behind this dance is an enternal fight between good and evil spirit. "The Barong" is (a mythological animal) represent good spirit and "The Rangda", a witch (a mythological monster) represent evil one. Balinese people also belived that the Barong is symbol of protector. Many kinds face of Barong available , mostly known is Barong Ket, Barong Landung, Barong Macan (tiger face) Barong celeng (pig face). The Barong and Keris dance ticket is IDR 100,000 /person.



* Gold & Silver smith village

This village is located strategically on the main road form the Denpasar to Gianyar Regency which is about 5 km from Denpasar Town, Celuk Village or Silver smith Village is the famous village in Bali as a tourist destination cause of the local residents is very proactive and full of innovation to the gold and silver crafting. This countryside is located in sub district of Sukawati, Gianyar Regency and owns the individuality and excellence in production of gold and silver crafting. Most of them are Balinese professional, artistic and skillful of design development related to the silver and gold crafting.


* Tegenungan waterfall.

Tegenungan Waterfall is one of natural beauty for tourist attraction in suburb of Ubud, located in the Kemenuh village, Gianyar, Bali. Located 30 km from the city of Denpasar, tourist will be pampered with a beautiful panorama.The situation is still beautiful naturalsurroundings, Bungge Jumping was stood there, which is where the attraction for tourists who liked to jump from a height of approximately 50 meters, but the tourist attraction not longer in operation now. Scenic panoramic waterfall becomes special attraction for domestic and foreign tourists .

* wood carving village.

Wood carving Kemenuh Village, at this village we will visit a family home studio, a talented wood carver produce very good quality of woodcarving, made from very hard wood such as teak, mahogany, ebony and hibiscus wood, those type of wood import from another island of indonesia, such as java island, Sumatra and Sulawesi. You can observing the process at this wood carver family studio, all done by hand and imagination and this skill pass on from generation from generation, worth to visit !.

* Tegalang Rice terrace.

Tegalalang Rice Terrace is one of the most popular rice terrace to visit on this Island. This scenic rice terrace is designed very beautiful with exquisite hollowing rice field and precisely located on the hill bank. At this place, you will see the Balinese farmer do their rice field in oblique area complete with its Irrigation system. You will enjoy the beautiful panorama of valley with rice terrace and coconut trees. Tegalalang Rice Terrace is consider one of the tourist icon in Ubud Bali and many visited by tourists every day.

* Mount Batur and Lake Batur.

Kintamani Cool Mountain resort is one of the higlight and most favorite tourist destinations in Bali island, with the active volcano of mount Batur 1717 M and beautiful lake Batur. Kintamani is surrounded by the captivating nature and there are six ancient villages around cauldron of Batur Lake which is often conceived by Bali Age Village. The local people from these Bali Age villages own their unique cultures, houses and life style. The Bali Aga Village are consisted of Kedisan Village , Buahan, Abang, Trunyan, Songan, South Batur, Middle Batur, North Batur, Sukawana and Kintamani Village . The total of resident in these area are about 15 thousand who are mostly working as farmer, merchant, or work at industrial tourism.
* Tarditional Bali coffee Processing.

Traditional Bali Coffee Processing and Bali Agrotourism, place to see various Tropical plantations such as coffee robusta, Arabica, pineapple, Balinese snake fruite(salak), plain Balinese potatoes, fruit stars, cacao, jack fruit, durian tree and many more, experience to see how to make Balinese coffee in very traditional ways. Tasting the fresh of Balinese coffee or ginger tea with green view river valley is A must ! and also They sell variety of theirs orgnic Balinese coffee products, herb oil and etc. Highlight : see the civet cat or in Bahasa called "Luwak",the most expensive coffee maker, its produce "CAT POO CINO" .

* Holy Spring Tirta Empul Temple.

Tirta Empul Holy spring water temple or Tampak Siring Temple is a holy spring water temple located in Tampak Siring Village, Gianyar regency and it is about 39 km eastwards from Denpasar town. This temple have a holy pond known for Holy Bathing ritual, the water from this holy pond believe contains magical power to cleanse. It is set in the dale and encircled by the hill. In the west side of this temple, there is an Indonesian President palace which has been found by the first president Mr. Soekarno. The name of Tirta Empul is loaded in a inscription which is kept at Sakenan Temple, Manukaya village, Sub district of Tampak Siring, about 3 km from Tirta Empul Temple. In this inscription, the Tirta Empul is named by the Tirta Ri Air Hampul and then the name has changed into Tirta Hampul and finally become the Tirta Empul. Tirta Ri air hampul is meaning the water emerge or the holy pool (Petirthan) which is the water emerge from the land.



* What To bring :
Modest cloth, hat, camera, money, sun glasses and sun screen.


* Include :
Private Tour, Tour Duration is 8 - 10 hours, flexible stoping time, include english speaking bali driver, comfortable Air conditioned car, petrol, mineral water, Face towel and parking ticket.
Airport Transfer Service
| | | |
| --- | --- | --- |
| No | Description | Price (IDR) |
| | Airport - Kuta/Legian | |
| | Airport - Seminyak | |
| | Airport - Nusa Dua | |
| | Airport - Sanur/Denpasar | |
| | Airport - Tanah Lot | |
| | Airport - Ubud | |
Write a review for Bali volcano & waterfall tour