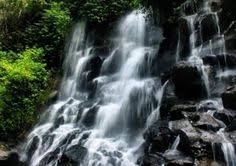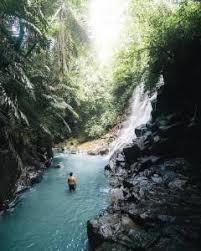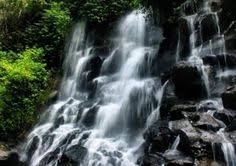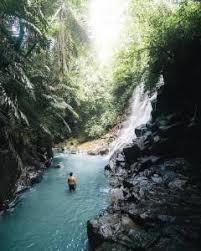 KANTO LAMPO WATERFALL

Kanto Lampo Waterfall is one of the popular destination tourism object in Bali,the Kanto Lampo Waterfall located is in Beng Village ,Gianyar Regency,it,s about 40km from Denpasar town, the Kanto Lampo Waterfall is pretty waterfall green and nature with fresh atmosphere and very beautiful panorama, Kanto Lampo waterfall does not have steep cliffs but has black rocks that crushed to each other that make different from others waterfall.

Kanto Lampo waterfall has a very noble nature and also stunning scenery around it. Go down the natural ladder made from the original rocks of the river. Traveling to waterfall especially at Kanto Lampo waterfall will be very useful to eliminate your fatigue. The water also giving you fun and great time.

in Kanto Lampo waterfall has many tourists who are stirred to feel the freshness of water that falls from a height of 15 meters. Not only foreign tourists, also lot of local tourists come together to enjoy the sensation of bathing with a waterfall.The road to the Kanto Lampo waterfall very close to the existence of the village. Making Kanto Lampo waterfall has a different impression. The specialty of this waterfall is a random black stones are arranged randomly. The water that falls on the rocks made its own beauty as if water get to all corners of the rock. Kanto Lampo waterfall is very beautiful and also the local people are very concerned about the cleanliness of the Kanto Lampo waterfall

The water comes from not only from the spring but also from irrigation channels. This irrigation water serves to flow a number of Subak located downstream. Over time, some of the channels were blocked and also overflowed, resulting from sedimentation downstream to this waterfall.
Another Interest Place can be visit when do tour to kanto lampo waterfall :

* goa rangreng waterfall : the waterfall with the uniqueview appears when the water runs through the rocks overgrown by moss.

* Kemenuh Village : talent wood carver community.
* monkey forrest : colony of tame grey monkey forrest
* Tegalalang Village : beautiful rice terraced & Bali swing.

* Tirta Empul : Holy Spring Water Temple.

* luwak coffee : spices, Bali coffee processing and plantation.



kanto lampo waterfall Tour price :

* 1 - 6 person : IDR. 550K per car.
* 7 - 13 person : IDR. 1,100K per bus

* Duration : 8 - 10 hours
* Pick up time : 08.30 AM.
Airport Transfer Service
| | | |
| --- | --- | --- |
| No | Description | Price (IDR) |
| | Airport - Kuta/Legian | |
| | Airport - Seminyak | |
| | Airport - Nusa Dua | |
| | Airport - Sanur/Denpasar | |
| | Airport - Tanah Lot | |
| | Airport - Ubud | |
Write a review for Kanto Lampo Waterfall